LECTURES: DR. ARTHUR HERMAN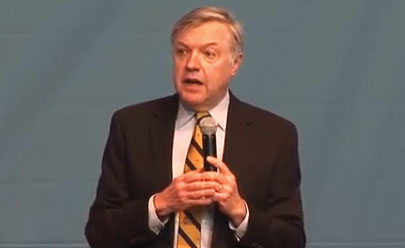 Mason Lecture Series
Thursday, March 14, 2013
Freedom's Forge: How American Business Produced Victory in World War II
by Dr. Arthur Herman
Hear from bestselling author and Pulitzer Prize Finalist, Arthur Herman, as he discusses his latest book, Freedom's Forge. Remarkable as it may seem today, there once was a time when the president of the United States could pick up the phone and ask the president of General Motors to resign his position and take the reins of a great national enterprise. And the CEO would oblige, no questions asked, because it was his patriotic duty.
In Freedom's Forge, bestselling author Arthur Herman takes us back to that time, revealing how two extraordinary American business men — automobile magnate William Knudsen and shipbuilder Henry J. Kaiser — helped corral, cajole, and inspire business leaders across the country to mobilize the "arsenal of democracy" that propelled the Allies to victory in World War II.
Dr. Arthur Herman is a former visiting scholar at the American Enterprise Institute, and the author of many books, including How the Scots Invented the Modern World and Gandhi & Churchill which was the 2009 Finalist for the Pulitzer Prize in General Nonfiction.