COMMUNITY PARTNER: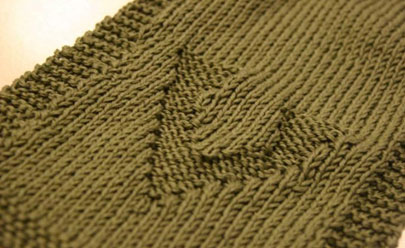 The Community Partner program is a network of local donation sites around the country to collect and distribute hand-knit scarves to local veterans. The program commemorates the 10th anniversary of the Museum's Knit Your Bit program—a volunteer-based effort to collect and distribute hand-knit scarves to veterans in need.

Since its launch in 2006, Knit Your Bit's reach has been vast—more than 10,000 knitters and crocheters in all 50 states have participated. Through their efforts, the Museum has distributed 50,000 scarves to approximately 1,000 veterans' centers, hospitals, and service organizations across the country.

Want to become a Community Partner?
Knit Your Bit Community Partners must be accessible to act as a drop-off location for any member of the public to donate scarves. You should maintain consistent public hours and be welcoming to all donors.
Partners must have the capacity to accept, process, report, and deliver donations.
Community Partners must have the ability to promote and grow the program through local marketing and programming.
Partners cannot charge membership fees or require purchase of any products for participation. Partners may, however, offer discounts on products or services to patrons who donate.
Ideal Community Partners are local knitting shops or substantial non-profit organizations. Partners should not be private knitting groups or small social organizations.

If you are a private knitting group or small social organization, please reach out to your local knitting shop and encourage them to become a National Partner. Consider volunteering to assist in processing, reporting, and delivering donations.

Register to be a Community Partner.

For Community Partners:

Report scarf donations

Scarf quality checklist


Questions? Contact us at knitting@nationalww2museum.org or 504-528-1944 x 463.