BOOKS TO READ: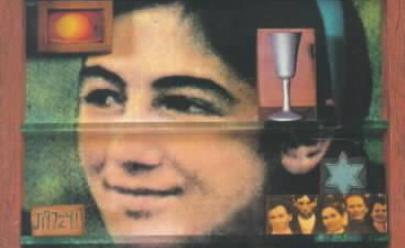 The literature surrounding World War II can be a simple, exciting way to explore the lessons of the war with your family. This list of books for children as young as 4 covers a variety of topics and areas, allowing your family to travel alongside a Polish family in search of safety or contribute to the war effort on the Home Front.

Ages 4-8
Shana Corey. Players in Pigtails, New York: Scholastic Press, 2003.

Ages 9-12
Non-Fiction
Stephen E. Ambrose. The Good Fight, New York: Simon & Schuster, 2001.
Richard Panchyk. WWII for Kids, Chicago: Chicago Review Press, 2002.
Charnan Simon. Hollywood at War: The Motion Picture Industry and World War II, New York: Franklin Watts, 1995.
Brian Williams. Life as a Combat Soldier, Chicago: Heinemann Library, 2006.
Fiction
Avi. Don't You Know There's a War On?, New York: Harper Collins, 2001.
Lois Lowry. Number the Stars, Boston: Houghton Mifflin, 1989.
Harry Mazer. A Boy at War: A Novel of Pearl Harbor, New York: Simon & Schuster, 2001.
Marcia Savin. The Moon Bridge, New York: Scholastic, 1992.
Casey Willems. On the Run: A Dutch Boy Rescues an American Pilot in Occupied Holland, New Orleans: Walka Books, 2009.

Ages 13 and Up
Non-Fiction
Nathan Aaseng. Navajo Code Talkers, London: Walker Childrens Books, 1994.
Anne Frank. The Diary of a Young Girl, New York: Doubleday, 2001.
Yoshiko Uchida. The Invisible Thread: An Autobiography, New York: Beech Tree Books, 1995.
Elie Wiesel. Night, New York: Hill and Wang, 2006.
Fiction
John Knowles. A Separate Peace, New York: Bantam Books, 1975.
Jane Yolen. The Devil's Arithmetic, New York: Puffin Books, 1990.