HEAT OF BATTLE:


The NEW Heat of Battle VIII, August 8-10, 2014
Tickets are now on sale!
This year, we're expanding! Tactics and strategies from WWII were influenced by prior history, and remain relevant today. Museum visitors can see that play out at Heat of Battle VIII.
If you are a Game Master (of ANY board or miniature game simulating a historic American military action), bring it! Game Masters get in free for all three days. You may just want to come and play, and enjoy America's WWII Museum.
All games happen inside the Museum, and among the visitors. It's a great chance to both educate and grow the hobby.
View the Preliminary Game List.

Heat of Battle VIII Information: August 8-10, 2014: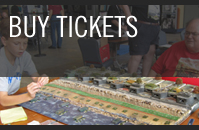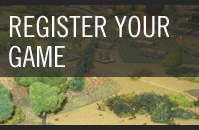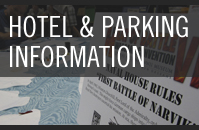 All Attendees
Online ticket purchase has closed. Buy on-site in the US Freedom Pavilion: The Boeing Center from 8:30am - 8pm on August 8 and 9.

Game Master Registration
Registration for Heat of Battle VIII is closed. If still interested in running a game, please email Walt Burgoyne.

2014 Hotel and Parking
View information about the Springhill Suites, our partner hotel, and book discounted rooms online.
A reminder, Saturday, August 9 from 9:00am -12:00pm anyone paying Museum admission can play games in our Family Corner and apply Museum admission towards a ticket to Heat of Battle.

Images from Past Heat of Battle Conventions:

Contact Us
To learn more or receive notices about historical wargaming at The National WWII Museum, contact walt.burgoyne@nationalww2museum.org or call 504-528-1944 x333.