FIRST THURSDAYS: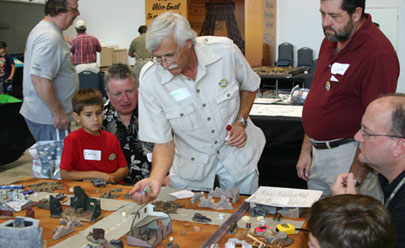 Wargame Preparation Meetings
On the first Thursday of each month, experienced wargamers gather to plan upcoming Weekend Wargames. As those events will be played on weekends by novice players, we often test an upcoming game to determine what rules need modifying or simplifying. We also spend time painting miniatures, building maps and creating terrain.

To learn more or receive notices about historical wargaming at The National WWII Museum, contact walt.burgoyne@nationalww2museum.org or call (504) 528-1944 x 333. Or sign up for the Educational WWII Wargaming eNews.