RED BALL EXPRESS MOBILE OUTREACH PROGRAM:


What is the Red Ball Express?
Exciting!
Educational!
Fun!
The Red Ball Express is The National WWII Museum's mobile educational outreach program. Named in honor of one of the most famous support units from World War II, today the Red Ball Express delivers dynamic, hands-on learning to schools and community groups within a 60-mile radius of New Orleans. Through the use of artifacts, activities, and team-building exercises, Red Ball Express programming brings the history, lessons, and legacy of World War II to life while putting students at the center of it all.
All Red Ball Express programming conforms to Louisiana Department of Education grade-level expectations and runs between 45 minutes to an hour in duration. Interactive, hands-on learning at its best, the Red Ball Express is ready to roll to your school, classroom, or community center, Tuesday through Friday, all year long. We currently offer four unique programs designed for all grade levels. Below, read descriptions of all available Red Ball Express programs and schedule your visit today!
Download a printable flier here.

PROGRAMS:

SEEDS OF VICTORY (Elementary School)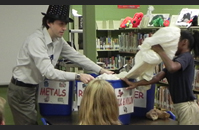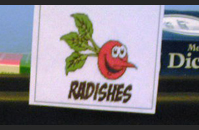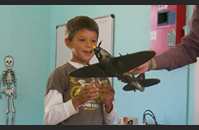 &nbsp
'Don't You Know There's A War On?' It was a common phrase that school-age children heard during World War II. In this program, students will explore some of the different ways young Americans did their part during wartime, so that those overseas would have enough. Students will go shopping using ration books, interpret propaganda posters, and learn all about Victory Gardens. A great age-appropriate introduction to World War II and the important contributions made by some of America's youngest citizens.

NEW PROGRAM!


GET IN THE SCRAP! (Middle School)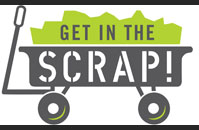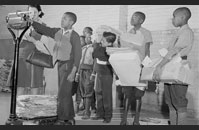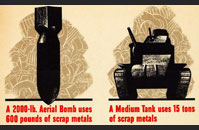 &nbsp
Join the Museum's national service-learning project about recycling and energy conservation: Get in the Scrap! Discover how Americans on the Home Front contributed to the war effort through rationing and scrapping. Dive in and complete the first Get in the Scrap! activity, earning your students their very first prize! Connect lessons from the past to present day.

A LOOONG WAY FROM HOME (Middle School)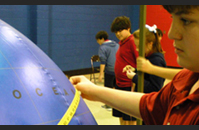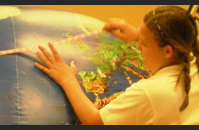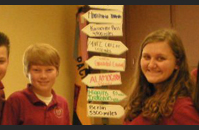 &nbsp
Wanna know why they called it a 'world' war? In this program, your students will learn all about the vast distances traveled by Americans during World War II using latitude and longitude, scale of miles, photograph analysis, and even a secret code to pinpoint important WWII locations on our six-foot inflatable Earth ball. From there your students will use all the information they gathered in constructing their own WWII signpost that puts your school at the center of it all—and it's yours to keep! In this program, designed specifically for middle school students learning state or local history, participants will have a ball as they retrace the journeys taken by millions of brave Americans in the war that changed the world.

2 GR8 2 B 4GOTTEN (High School)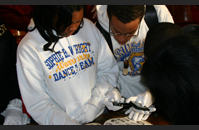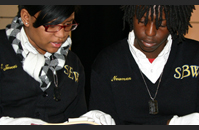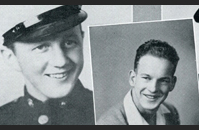 &nbsp
Glee Club, 4-H, prom, and bad hair. Ah, the joys of high school. In this program, the history of the WWII period is explored through the use of a primary source with which all students are familiar: the high school yearbook. Experiencing the war years—not as merely an assortment of names, places, and dates, but through the eyes of students who lived through them—puts today's students at the center of the story as they discover how the lives of 1940s students were both similar and different to their own. How did American teenagers experience World War II? Was the war a big part of their daily lives? Your students might be surprised by what they find as they learn that many of the men and women of the Greatest Generation were high school students just like them.

WORLD WAR II: 101 (General Audience)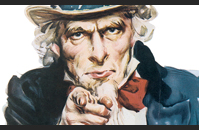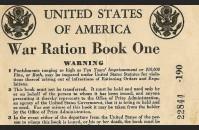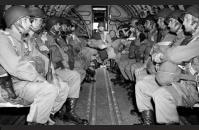 &nbsp
Participants discover just how much artifacts can teach us as students don white gloves and become curators and historians for a day in this engaging, hands-on program. Learn about using primary source material in the most direct way possible—through handling the genuine article! Students will explore World War II through the interpreting and investigation of letters, propaganda posters, ration books, uniforms, photographs, maps, and many other artifacts, all dating from the WWII era. One of the Museum's most popular programs, World War 2: 101 serves as a great introduction to the conflict as well as the many implications it still holds today.

Program Costs:
One Program: $50
Two Programs: $75
Three Programs: $100
Multiple presentations at your school are encouraged.

The History of the Original Red Ball Express:
The Red Ball Express was created on August 25, 1944, in Normandy, France, to transport much-needed fuel and supplies to the advancing Allied armies. The Express, one of the most famous support units of World War II, got its name from the railroad slang term for a fast freight train. Thousands of truck drivers, 75 percent of them African American, hauled cargo through France almost nonstop from August to November of 1944.
By the time operation of the Express ended in mid-November 1944, it had transported more than 500,000 tons of supplies to the front!

How to Schedule:
For more information or to schedule a Red Ball Express visit, please contact Shelbie Johnson, Family Programs & Outreach Coordinator, at 504-528-1944 x 425 or shelbie.johnson@nationalww2museum.org.

Sponsors: