SKYPE LESSON CONNECTIONS:


The Museum's newest distance learning program utilizes the most familiar online video communication platform: Skype. We are now a proud partner with Skype in the Classroom, a global community of teachers connecting with fellow educators, schools, and institutions. Classrooms across the world can interact with Museum experts and educators for short, dynamic virtual connections as an introduction to an array of WWII topics and locations through the Museum. There are two different types of Skype programs below; find one that best fits your classroom needs and schedule today!

Skype Programs:
LESSON CONNECTIONS: Simply complete a select Museum lesson plan (listed below) and then connect for a Skype Q&A and follow up session with a Museum Educator.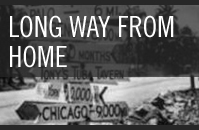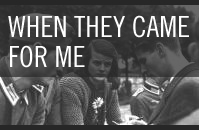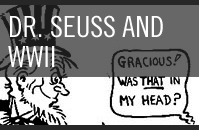 | | | | | |
| --- | --- | --- | --- | --- |
| Hands-on Geography Lesson (cross-curricular: Geography) | | Exploring Personal and Collective Responsibility in WWII | | Analyzing Political Cartoons |
OTHER SKYPE PROGRAMS: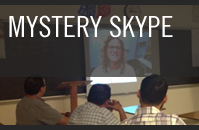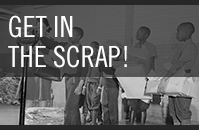 | | | | | |
| --- | --- | --- | --- | --- |
| Have your students guess the subject and location of the Museum, broadcast right in front of our Higgins Boat! | | Get ready to calculate how much recycled material was collected to make critical supplies for the war effort. Just one activity of many from the Get in the Scrap! Service Learning Project. | | |

Schedule today!
This program is free to participate in. Book your session! Once you submit the request form, the Virtual Classroom Coordinator will contact you to schedule a date and time for the Skype session. Your booking isn't confirmed until you are contacted!


Required Technology:
To participate in a Skype session, you will need a broadband internet connection, webcam, microphone, and external speakers. A digital projector/white board is not necessary for the session, but it will enhance the experience so students can see the Museum Educator on the big screen. Teachers must connect for a test Skype call prior to the actual program.

Program Length:
The Lesson Connection will last 20-30 minutes.

Number of Students:
These programs are designed to be experienced by one class of students at a time. That way each student has more opportunity to participate. Larger groups can be accommodated.

Questions?
Contact the Virtual Classroom Coordinator at virtualclassroom@nationalww2museum.org or 504-528-1944 x351.

Want More?
If you're looking for a connection providing a more in-depth overview of specific topics in WWII, be sure to check out our Virtual Field Trips.