FOR TEACHERS:





Announcing The National WWII Museum Summer Teacher Institute: The War in the Pacific with Author Richard B. Frank
July 10-15, 2016 in New Orleans, LA
July 9-14, 2017 in Pearl Harbor, HI
The National WWII Museum is excited to announce this immersive sixteen-month professional development opportunity for high school history and social studies teachers beginning in the summer of 2016. A cohort of twenty-eight teachers from across the country will spend a week at The National WWII Museum in New Orleans in July 2016 and a week at Pearl Harbor* in July 2017. Prior to the Institute each summer, selected teachers will participate in preparatory readings and online discussions with Museum staff, World War II expert and author of the acclaimed books Downfall: The End of the Imperial Japanese Empire and Guadalcanal: The Definitive Account of the Landmark Campaign Richard B. Frank, and each other. During the 2016-2017 school year, teachers will work with Museum educators to redeliver a professional development workshop on the history of WWII in their hometown.
WHO CAN PARTICIPATE: The Summer Teacher Institute is open to any high school social studies or history teacher at an accredited public, charter, private, or parochial school who has at least two years experience as of July 2016 and who will be teaching during the 2016-2017 school year. Media specialists, librarians, curriculum coordinators, and academic coaches are eligible provided they spend at least half of their time providing direct instruction to students. Applications will be evaluated through a competitive process that will include information on teaching experience, three short written statements, and two letters of recommendation. All participants must be able to travel internationally. The Museum seeks to recruit a diverse cohort of teachers.
COST: There is no cost. Teachers will receive free room and board in New Orleans, a travel stipend, and all seminar materials free of charge.


The Education Department at The National WWII Museum is here to help you explore the history and lessons of WWII with your students. Utilizing an object-based learning experience, educational technology, and its world-class exhibits, the Museum uses its rich collection of artifacts, archives, and oral histories to take history beyond the pages of textbooks and into the hands of curious students.

FEATURED PROGRAMS & RESOURCES: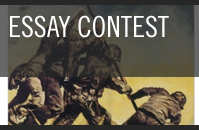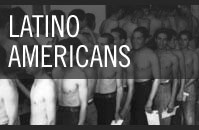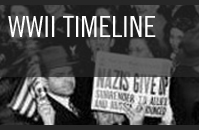 Essay Contest
The 2016 contest is open for submissions January 4, 2016 through March 15, 2016! Open to grades 5-12.

Los Veteranos: Virtual Field Trip
Students learn about Latino WWII heroes and average soldiers, as well as issues of ethnicity and acculturation on the Home Front.

Featured Lesson Plan
Ideal for multiple grade levels, students trace the history of WWII using primary sources from the Museum's collection.