FOR TEACHERS:





The Education Department at The National WWII Museum is here to help you explore the history and lessons of WWII with your students. Utilizing an object-based learning experience, educational technology, and its world-class exhibits, the Museum uses its rich collection of artifacts, archives, and oral histories to take history beyond the pages of textbooks and into the hands of curious students.

FEATURED PROGRAMS & RESOURCES: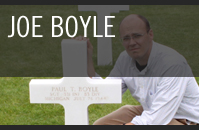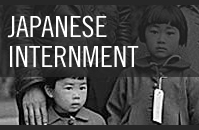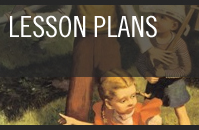 Star Teacher: Joe Boyle
Each semester, the Museum chooses an outstanding teacher to feature on our website. Getting out of their chairs and into the community, Joe Boyle's students explore WWII in their own backyards!

I AM an American! Virtual Field Trip
Commemorate Asian Pacific American Heritage Month in May by scheduling our newest VFT. Students explore the firsthand account of Eva Hashiguchi, who spent her high-school days as an internee in Jerome, AR.

New Lesson Plans
Check out our newest standards based, cross-curricular lesson plans including a WWII in Photographs Timeline, Create-Your-Own interactive quiz or Jeopardy game and new STEM-based lesson on penicillin!