ANNUAL ESSAY CONTEST:


The 2015 Essay Contest
The 2015 Essay Contest is now open for submissions! This year, The National WWII Museum asks, "How do you define a hero?"
The flag-raising on Mount Suribachi at Iwo Jima on February 23, 1945 is one of the most famous moments of WWII. The six men who helped to raise the flag are often referred to as heroes. Out of the six men who raised the flag that day, only three survived until the end of the war. One of the surviving men, Cpl. Ira Hayes (Pima) was repeatedly asked by admirers if he considered himself to be a hero as a result of his wartime actions. Hayes replied, "How could I feel like a hero when only five men in my platoon of 45 survived, when only 27 men in my company of 250 managed to escape death or injury." This year, as the world remembers the 70th anniversary of this iconic event, The National WWII Museum asks students to think about what it means to be a hero.

Submit Your Essay
Read the full prompt, rules, and guidelines, and submit your essay!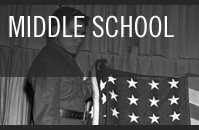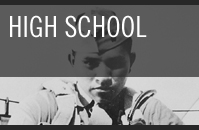 | | | | | |
| --- | --- | --- | --- | --- |
| Rules and submission for grades 5-8 | | Rules and submission for grades 9-12 | | |