ANNUAL ESSAY CONTEST: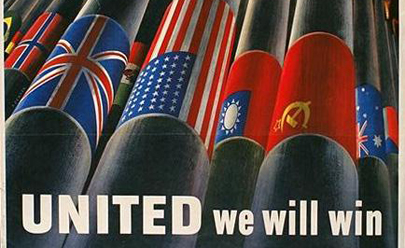 The 2014 Essay Contest
The themes and prompts for the 2014 Middle and High School Essay Contests will be announced on this page on Monday, January 6, 2014. Bookmark this page and check back in January, or sign up for our monthly newsletter, Calling All Teachers, to be notified when the contest opens.

2013 Winners
This past year we received more 1000 essays from 44 states and US schools in Germany, England and Italy in response to our question "How can people who disagree still work together for victory?" The essays were thoughtful and articulate. The writers did a wonderful job discussing how important compromise and consensus are to families, communities and government trying to work together for the greater good. We congratulate this year's winners and look forward to next year's submissions.
High School Winners:
1st Place: Rachel Lim, 11th Grade, Deep Run High School, Glen Allen, VA
2nd Place: Fletcher Dunham, 12th Grade, Boardman High School, Youngstown, OH
3rd Place: Ishan Mazumdar, 10th Grade, West Windsor-Plainsboro High School South, West Windsor, NJ
Middle School Winners
Fifth Grade: Jesse Forgione, Home School, Ocean Springs, MS
Sixth Grade: Robert Brown, Beers Street School, Hazlet, NJ
Seventh Grade: Thomas Wiaduck, Holly Academy, Holly, MI
Eighth Grade: Rachel Won, Creekside Enrichment, Cupertino, CA
Honorable Mentions
Middle School
High School