GENERAL WWII HISTORY: ONLINE RESOURCES: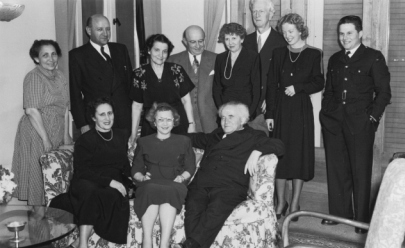 Center for Asian American Media Website
Located at: http://www.asianamericanmedia.org/jainternment/
Explore the World War II Internment of Japanese Americans through online video clips, text and photos.
The Densho Website
Located at: http://www.densho.org/
The mission of Densho's website is to preserve the oral history of interned Japanese Americans during WWII.
Library of Congress: Women Come to the Front
Located at: http://www.loc.gov/exhibits/wcf/wcf0001.html
A collection of primary source materials in honor of female journalists, photographers, and broadcasters of WWII.
Life Magazine
Located at: http://books.google.com/books?id=N0EEAAAAMBAJ&source=gbs_navlinks_s#all_issues_anchor
Google Books is now offering access to complete issues of LIFE Magazine from 1936-1972.
The National Archives: Powers of Persuasion
Located at: http://www.archives.gov/exhibits/powers_of_persuasion/powers_of_persuasion_home.html
Access to primary source propaganda posters from the WWII era.
Wing Across America Website
Located at: http://www.wingsacrossamerica.us/
Created to honor the women pilots of WWII.
Spartacus Educational: Women and the Second World War
Located at: http://www.spartacus.schoolnet.co.uk/2WWwomen.htm
A collection of biographies of American and allied women who played integral roles during WWII.
Women in WWII Website
Located at: http://www.womeninwwii.com/
A website dedicated to the women who fought in World War II on the home front and overseas.
World War II History Info
Located at: http://worldwar2history.info
A website devoted to all things WWII including the European and Pacific Theater during WWII.